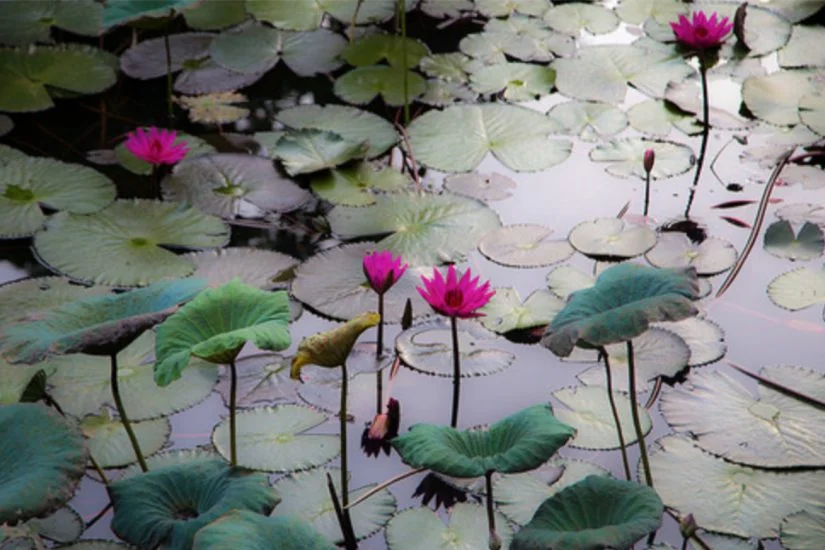 How to cultivate a satisfying relationship with your longing
When we connect with the feeling quality of our longing, we not only bring it into form; we come to know ourselves more intimately.
One of the main messages that Masiandia, the group-soul that I channel, give us in my book: Mystical Intimacy, is the importance of connecting with our longing. They say that when we connect inwardly with our desires, we stop striving to actualize them. Instead, we rest in the powerful energy stored in our desires, which supports us in cultivating a profoundly satisfying relationship with what we long for.
When we embrace our longing, we communicate and interact in more meaningful ways and make choices that support who we are meant to be.
Ultimately, we are meant to form a synthesis between our soul and human nature to captivate the immensity of divinity, and our longing is the door that unites us with our soul.
"When you really want something,
it's because the desire originated in the soul of the universe,"
~ Paulo Coelho in The Alchemist.
Excerpt from Mystical Intimacy
The power of our longing
Longing is often associated with something that we don't have and never will, or that we have yet to attain. But in its true essence, longing is so much more. It is a call from within that moves us beyond the collective unconscious, beyond the echoes of the past or the fear of the future.
When we connect with the true essence of our longing, we become mesmerized by its feeling-quality, rather than preoccupied with trying to manifest it.
Feeling into our longing is a way in which we reflect our light, a way of returning to our inner source and acting from it. We do this by taking the "want" out of desire so that we can connect with the rich and meaningful support of our soul.
In this way, longing is no longer related to something we have yet to attain, but rather it is a way of "seeing" what is possible now.
"When you connect inwardly with your longing, you dissolve all the limiting beliefs that prevent you from enjoying and celebrating life. You enter into a soulful encounter with life where your goals become guideposts, not destinations, and you embrace your fears with acceptance and gentleness, as well as celebrate your dreams.
"To dream, to fully dream, is not lofty or impossible when it is rooted in your present life. It is fantasy that impedes your life's purpose, not your dreams. To fantasize about the life you think you want without consideration of your current circumstances only serves to cause disappointment and defeat, but joining the present with your longing allows you to uncover the path that is always changing and divinely aligned with your purpose.
"The next time you say something like, 'I have a long way to go for my healing, success and love,' please stop! Come back to the beauty and perfection of your life with all of its challenges, hardships and bountiful joys. Your Earthly life is not all that it seems; you are indeed so much more than your physical experience. You are a magical being, and returning to the depth of your longing brings you back in touch with yourself. This is how you 'create' the life that best serves you."
It's a pleasure for me to share the testimonies that readers of my new book have given me. I'm thrilled to hear that Mystical Intimacy is having the profound effect that I had dreamed of. It is my deepest longing that this book touch you in ways that awaken you to you.
The idea that our 'longing' can guide us to our soul-purpose is beautiful.
"Mystical Intimacy is a huge gift and has a lifetime of wisdom, and has given me insight about resistance. I saw resistance as something negative but realize now that it can come from very deep within – from past lives and ancestral patterns.  Understanding that resistance is part of the process helps me navigate my longing and my purpose."
~ Zoey Wren, Life Coach, Singer-Songwriter and Sound Healer
Mystical Intimacy helped me let go of searching outside of myself for techniques, and instead look inside for the answers.
"Instead of trying to figure out what my purpose in life is and how to control my life, Mystical Intimacy helped me connect with and trust my longing. I love the simplicity of that."
~ Stas Bekman, Software Engineer and author of Headaches Begone!
~~~~~~~~~~~~~~~~~~~~~~~~~~~~~~~~~~~~~~~~~~~~~~~~~~~~~
Mystical Intimacy is available in print and e-book




on

Amazon.ca

and

Amazon.com
   ~~~~~~~~~~~~~~~~~~~~~~~~~~