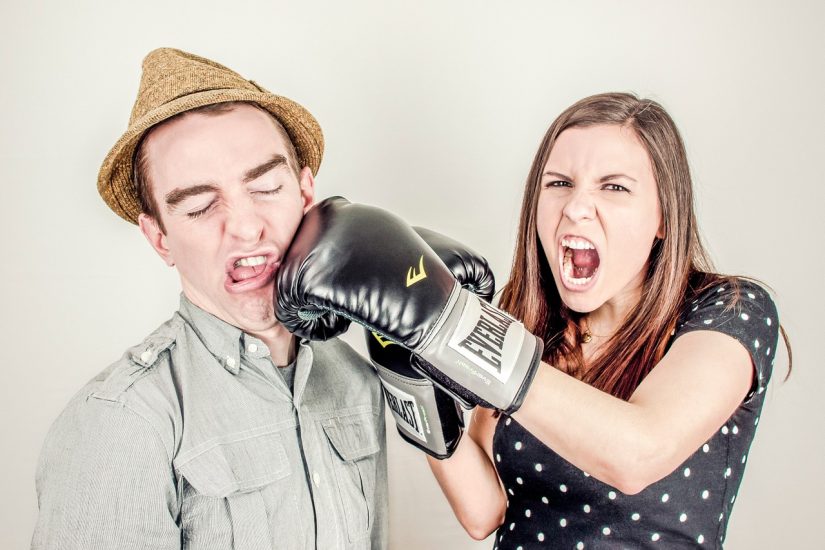 The Secret of how you don't have to suffer through relationship challenges.
A lot of people struggle in relationship with personal issues that can easily be addressed in couple's counselling.  
Why, why, why then do people believe that they have to do this alone? So many of my clients are in relationship with partners who do not want to see a counselor. There is such a huge fear of being made wrong. But a counselor's role is not to take sides; his/her role is to see all sides and bring awareness to what is at the heart of the relationship issues.
Because there is often criticism and defensiveness at the root of spousal concerns, it's natural that people can be protective of themselves and uncertain of the healing process. People often perceive relationship counselling as an indication that the partnership/marriage is lacking something essential or that the relationship is fundamentally flawed. A person may go to great lengths to deny that he/she may need healing, in fear of being seen as the cause of the problem or being blamed for it. In truth, there is no one to blame; each person is part of the imbalance and can be part of the solution.
The solution requires commitment willingness, and above all learning to meet your partners need for nurturing.
In his book: Getting the Love You Want, Harville Hendrix recognizes that partners are seeking consistent nurturing. However, unconsciously we tend to choose partners that are the least able to give us what we need. Hendrix explains that it happens to be precisely the area that our partners need to evolve. "In other words, a man's efforts to heal his spouse helps him recover an essential part himself," writes Hendrix.
Hendrix sentiment is right in line with Masiandia's teachings. The spirits offered me this same information a number of years ago when I was struggling to acknowledge and value one of my needs in relationship. They said that my need to be heard met my partner's need to learn to listen and be present. My need for emotional empathy actually helps my partner integrate his own needs in our relationship, which is just so beautiful. I love it when I become aware of what he needs in order to feel loved. It helps me evolve my own compassion and understanding.
Truth is, if it wasn't for Masiandia's channeled guidance, my husband and I wouldn't be together. I would have given up out of hurt, distrust, and discouragement. Masiandia once said to me, "You can choose to leave your marriage, but wait until you are no longer in reaction to make that decision. And that may take a while, because you are caught up in the shadow of your childhood, in feelings that have surfaced from the past. Wait long enough to return to you – to recognize that you are not powerless in your relationship. In fact, you are needed."
Change is inevitable in order to co-create mutually supportive relationships

Out of love, we can evolve for our partners. Hendrix believes that for people to heal, their partners have to change. That doesn't mean that we as partners have to change our fundamental values, but rather our habits and interpretations. Hendrix explains that the workaholic husband, for instance, has to willingly redirect some of his energy back to his wife. The depressed, frigid wife has to recover her energy and sensuality. The reluctant lover has to lower his barriers to intimacy.
True healing calls for us to engage wholeheartedly
It breaks my heart to see relationships torn apart due to inept communication skills, reactivity, blame and guilt, manipulation, abuse… all because people are afraid of getting too close and refuse to commit 100%.
Love hurts; it sheds light into parts of ourselves that we have kept in shadow. Love penetrates through our defenses. We can't remain closed and in control of our lives in the presence of love, and yet that is exactly what we do. We shut ourselves off; we defend and justify ourselves; we distrust one another and inevitably cause mutual separation.

"Love never dies a natural death.
It dies because we don't know how to replenish its source.
It dies of blindness and errors and betrayals.
It dies of weariness, of witherings, of tarnishings."
~ Anaïs Nin
It's easy to disbelieve in our worthiness and hold our partners accountable. That's what we're used to. In my book: Mystical Intimacy, Masiandia says that we are programmed to repeat the familiar. If as children we were abandoned, mistreated, hurt, let down, and not understood then we relive that as adults in relationships. Most of our present pain is rooted in the past. When we believe we are unworthy, we fear abandonment, thus we feel abandoned in the present because fear brings up the old feeling. If we only view the present through the lens of the past, all we see is familiarity, which for many of us is laden with disappointment and pain.
The question then is, how do we move beyond the familiar? How do we heal our present relationships? By engaging wholeheartedly with our partner!
"Wholehearted engagement is spiritual devotion – faith in action. Faith is not fighting for change and struggling to be seen and heard. It is not anxiety and desperation, self-deprivation or disvaluing your life choices and who you are. Faith is allowing yourself to be startled awake by the worry and discomfort, forced to address your true sense of value and what you ultimately need.
"Nothing can escape divine order. Outer distress is but a call from within, a beckoning towards self-awareness, self-acceptance and acceptance of all life. You are destined to discover more of you in all your life experiences, whether these experiences are good or bad, pleasurable or disappointing.
"To spirit, it is all the same – everything is divine, and everything is an unfolding story awaiting your true commitment and faith. To spirit, your greatest challenges are your greatest allies, serving to help you remember who you are."
~~~~~~~~~~~~~~~~~~~~~~~~~~~~~~~~~~
Please don't suffer through unskilled communication and emotional pain.
Reach for support!
Combined with channelled guidance, you're sure to get to the root cause of relationship issues. Channelling is a healing tool for returning to your infinite consciousness – a way to cultivate love for yourself and your partner.

~~~~~~~~~~~~~~~~~~~~~~~~~~~~~~~~~~
Save
Save
Save
Save
Save
Save
Save
Save
Save
Save
Save
Save
Save
Save
Save
Save