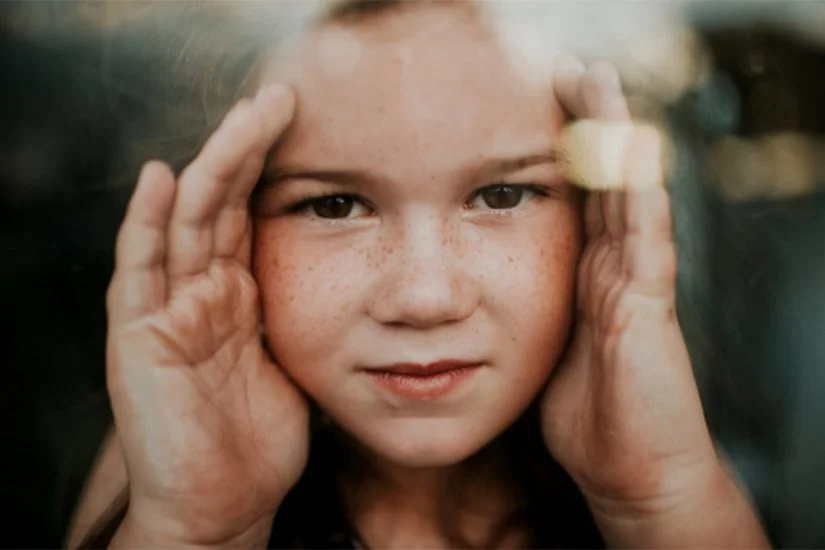 The Miracle of Moving Beyond the Chains of Ancestral Programing and Connecting with Your Soul-purpose.
You can be free of your genetic conditioning by becoming highly aware of the beliefs and patterns passed down through generations.
So many people are riddled with ancestral shadows – conditioned beliefs that influence their self-esteem and sense of what is possible in their lives. Unquestioned and unresolved, these conditions wreak havoc, attributing to all manner of dissociative behaviors and emotional pain.
One of my clients struggles with the fear of flying and an unfounded sense of danger. His fear isn't rational; it is carried forward from his mother's lineage – from the early years in her life fleeing from German bombers in London. Imagine how terrorized and utterly powerless she must have felt, and consider how that fear shaped the way she raised her son – the way she avoided contact, controlled her feelings and put on a brave front no matter what was occurring in their lives. She coped with terror; she grew a thick skin; she hid inside herself – inside her own internal bomb shelter.
A few years ago, I too unraveled my own ancestral conditioning to prepare myself for the launch of my new book. I was experiencing debilitating fear regarding the launch. I was overwhelmed, until I faced core beliefs born of my family's judgement towards my mother. They blamed her for her death. She died when I was eight and the years that followed were shaped around my family's inability to grieve and forgive. Photographs of our past were discarded and slowly we stopped talking about her. In time, she was but a small insignificant person who I didn't remember.
Seeing the truth is freeing
As I recognized my conditioned pattern, I lifted the belief that I too am insignificant. My mother had been a drunk, manic depressant and absent parent. That is not who I am, yet there are times that I view myself through that lens, as though I am her. Growing up, I looked exactly like my mom. When I was 18, I received a cheque in the mail, a birthday gift from my grandmother, in my mother's name.
I'm not my mother's past. I'm not crumbling in despair. My client who I spoke of earlier, is not his mother's past. We are our own spark of divinity and meant to move beyond the old beliefs into new visions of what is possible. We are here to heal, transform and be uplifted into truer expressions of our souls.
Our souls have incarnated to give the gift of beauty and belonging to the world.
For many years now, I have communicated with my mother's spirit. Her essence is very different from my memory and from my family's pain. She's a glow with devotion and offers me the light of her love. Together, we form a tapestry of new beginnings. Together, we forgive the past and ignite the present with the willingness to evolve and create and be made whole.

Masiandia "You have not incarnated on earth to 'repeat' family patterns such as emotional anxieties and fear, disassociation, depression, addiction, or genetic illnesses. You are here to grow beyond these conditions and behaviours, to evolve not only your own soul but also your family lineage, in order to cease passing on to newer generations the unbalanced and afflicted energies of your genetic imprint."  
Breaking the chains of ancestral programming and renewing your vision of who you truly are.
Masiandia "You break free from the confining nature of your ancestral lineage by healing your ancestral lineage. Healing your genetic blueprint is a matter of choice. You heal through surrender – through the ecstatic liberation of false beliefs.
"In order to surrender, you must allow the false beliefs to come to the surface of your awareness with utmost willingness and forgiveness.
"The beliefs are not yours alone – they belong not only to your family, but to the collective human conditioning. You heal the world by beginning with yourself – by engaging with your own thoughts, idea, feelings, beliefs – by freeing yourself into higher vibrations of truth.
"There is no set path to healing the past; there is but the willingness to witness every facet of yourself from the perspective of deep harmony and forgives.
"Begin by forgiving your ancestors: your mother, father, grandparents, their parents and their history, for neglecting to pave a smoother path for you, for not safeguarding you from pain. Forgive them their transgressions and suffering. Forgive them for the false judgment that they passed onto you. Forgive them for the way you have learned to disbelieve in yourself…
"Then forgive yourself for the way in which you neglect to value your own self-worth – for the way you have forgotten the grace of your divinity.
"Your forgiveness will set you free and open you to the energy and support you need. It will open you to your soul and lift you towards a greater expression of who you are, in harmony with Source and alive with passion for life."
Spiritual Practice: Healing the ancestors and freeing yourself
I'd like to introduce you to a practice of lifting the veil of conditioned beliefs so that you can receive a download of higher vibrational energy. Here is a gentle way to release outmoded beliefs and connect with the blessings of your spirit. Read more…

~~~~~~~~~~~~~~~~~~~~~~~~~~~~~~~~~~~~~~~~~~~~~~~~~
Unravel your own family lineage, dissolve conditioned beliefs and patterns,
and discover the beauty of your soul-purpose with BodySoul Integration
~~~~~~~~~~~~~~~~~~~~~~~~~~~~~~~~~~~~~~~~~~~~~~~~~
Save
Save
Save
Save
Save
Save
Save
Save
Save
Save