Imagine how liberating it would be to transform pain into knowledge, fear into courage, and anxiety into self-confidence and trust.
BodySOUL Integration is a comprehensive healing method that combines spiritual counselling with channeling to help you get in sync with your emotional needs and your inner wisdom, which serves to support the emergence of what is truly wanting to unfold in your life.
Together, channeled guidance with counseling bridges the gap between the mind and soul.
With the guidance of spirit, your intrinsic value and resourcefulness are revealed.
With spiritual counseling, your psychological issues are recognized as a point of emergence for spirit to provide the inner guidance needed for healing.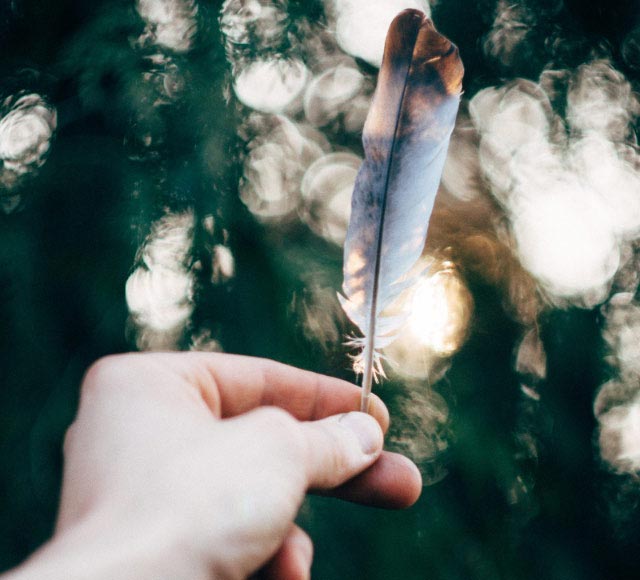 It's essential to provide a safe and sacred container for spiritual emergence to take place.
BodySOUL Integration is a compassionate approach that welcomes all of you – your anxiety, depression, hope, stuckness, anger, longing, joy, desperation, sorrow, curiosity and divinity, desperation, sorrow, curiosity and divinity. All of you is seen as resourceful and sacred!
As you uncover your inner resources, your health and wellbeing improves, intimate connections deepen, your soul-purpose becomes clear, and conscious awareness emerges in all areas of your life.
Whether you are looking to address current or past-related concerns, BodySOUL Integration will help you gain a better understanding of a wide range of inquiries from work and career related to relationship and health issues, deep-seated fears, mental blocks, and resolving difficult choices in your life, all in an atmosphere of psychological and spiritual integration.
The healing benefits are many …
Gain clarity, spiritual insight and understanding.
Dissolve energy-blocks and re-pattern core beliefs.
Make peace with your past and free your authentic expression.
Get in touch with your fundamental needs.
Unlock your natural gifts and strengthen your personal power.
Become aligned with your soul-purpose.
Make life-affirming choices based on your true sense of value.
"When I first received Linda's Healing, it helped me through a very dark time in my life. With her amazing ability to stay centered and compassionate through my resistance and personal struggles, I opened my heart and surrendered my fear. I learned to observe my life through less and less judgment and let go of painful memories and limiting beliefs."
– Rocky
The support you need to heal and grow
Often, people seek therapeutic or spiritual support and healing during a crisis or when they are in extreme stress and emotional pain, but support can also be accessed for the purpose of personal growth and emotional and physical well-being.
You may be reluctant to give yourself the opportunity for deep transformational healing, perhaps believing that you should be able to find the answers on your own, or maybe you fear the change that will follow.
In my experience, a guiding hand is indispensable and it is my honour to offer you that hand. I'm here to help you cultivate a meaningful relationship between your spirit  and human nature, and ultimately access your own inner guidance.
"I feel most grateful for Linda's ability to put me at ease with her unconditional love and acceptance, and her natural gift as a therapist/healer.  My body relaxes in sessions knowing that her steady guidance is something I can depend on like a solid rock in a tumultuous sea."
– Helen
All sessions are available internationally by phone or on Zoom Video-call, or in Gibsons and in Vancouver, BC.
Sessions can be recorded on MP3 and emailed to you following your appointment.
Book your session today, and if you're not sure please feel free to inquire about my free 20 minute consultation.
Initial Discovery Session

1 hr 30 mins: $195 CDN +GST
Special Note
Please book an initial discovery session if you are a new client or if you haven't had a session in more than a year. Thank you.
For appointments by Phone, Zoom
or in Gibsons
For appointments in Vancouver
90 mins Follow-up Session
1 hr 30 mins: $195 CDN +GST
6-session pkg: $1,110 CDN +GST
For appointments by Phone, Zoom
or in Gibsons
For appointments in Vancouver
60 mins Follow-up Session
1 hr: $150 CDN +GST
6-session pkg: $840 CDN +GST
For appointments by Phone, Zoom
or in Gibsons
For appointments in Vancouver
"The insights that Linda and Masi have given us have simply been life changing, not only as a couple, but also as individuals. We have both experienced a profound healing on so many levels. Truly awesome! We feel blessed to experience both Linda and Masi's love, support and guidance. It is like we have the best "board of directors" in the business of life!"
– John and Josephine